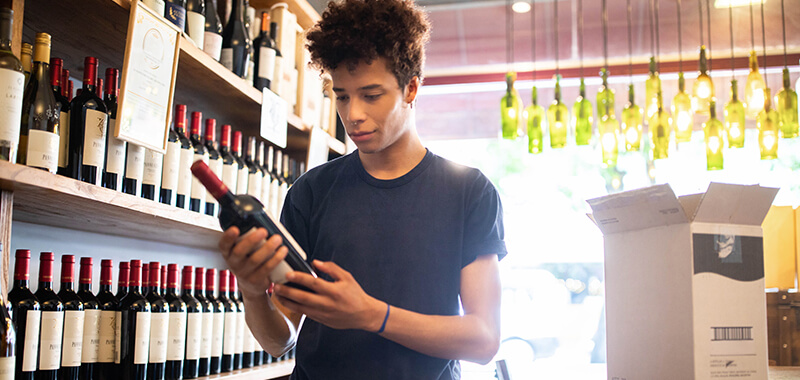 Seen any good product labels lately? While brick-and-mortar retail sales took a COVID-induced plunge this year, label design innovation kept going strong. Successful brands understand that looking great on an e-commerce site is just as important as grabbing the attention of in-store shoppers.
As unapologetic label geeks, we've always got our eyes out for the latest label design trends. And we always get a kick out of revisiting old favorites.
Here are 10 product labels (a mix of fresh looks and classic branding) we think are worthy of your attention. Use them to inspire your next custom label.
Librottiglia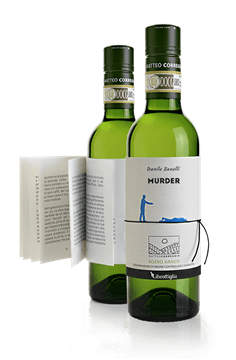 (image source)
Few things pair better with a glass of wine than a good book, so it's a wonder it took so long for a winemaker to realize, "Why not package the two together?" Italian winery Matteo Corregia made the connection four years ago when it launched its Librottiglia line. (Librottiglia combines the Italian words for book and bottle.)
Each 375 ml bottle comes with a short story attached. And not just any story, but one chosen to match the essence of the wine. For example, the story "Murder," by Danilo Zanelli, is "a mystery tinged with humour that blends with the fresh and light spirit of the white Roero Arneis," the winemaker says.
(Learn more about booklets and other extended content labels here.)
Absolut America
(image source)
Absolut Vodka has been a world leader in label design since its inception, turning out stunning works that become collector's items year after year. This summer, the Swedish brand offered a limited-edition run of Absolut America. The uplifting label design was a collaboration with L.A.-based artist Geoff McFetridge.
Absolut says of the imagery: "Geoff painted a picture that made our words dissolve. Two human hands, one embracing the other. Neither defined by gender, heritage nor age. It could be your hand, it could be my hand, telling a story of a nation shaped by its inclusive mindset."
(Will Absolut-style clear labels work for your brand? Find out here.)
St-Germain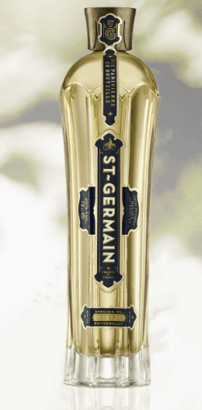 (image source)
You wouldn't know it from the bottle design and label, but St-Germain elderflower liqueur only dates back to 2007. The structural shape and throwback fonts bring to mind the Empire State building's art deco architecture and other Prohibition-era big-city icons.
Hudson Valley Brewery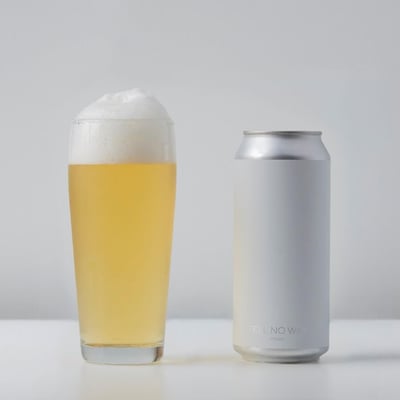 (image source)
Minimalism has been an enduring label design trend (and design trend in general) for several years now, but we've never seen it taken as far as by Hudson Valley Brewery. Graphic designer Natalie Rengan's ultra-minimalist labels for the craft brewer communicate more with stark black, white, and silver than some labels do with a rainbow of colors.
Flying Dog Brewery

(image source)
Maryland's Flying Dog Brewery has always shown a strong brand identity on its labels. Its bottles feature edgy, punky drawings with an irreverent street art vibe.
Flying Dog's recent release – an imperial pumpkin ale called The Fear – prominently displays a vicious (and somewhat disturbing) hellhound, perfect for an ale that, the brewer says, "bares its fangs and bites back." This is a brand that isn't afraid to get ugly.
(Can you tell we're obsessed with craft beer labels? Check out our tips for craft beer label design here.)
Truff Hot Sauce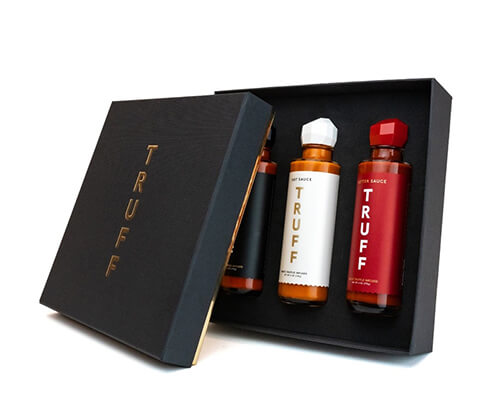 Moving from the world of beverages to the world of food, hot sauce brands lead the way when it comes to fun and funky label design. We rounded up a few of our favorites two years ago. If we were to revise our list, we would throw in Truff, a line of truffle-infused hot sauces.
Truff eschews the usual gross-out humor and zany characters you find on hot sauce packaging in favor of a refined, upscale appearance. The metallic gold lettering is a classy touch.
Mina Harissa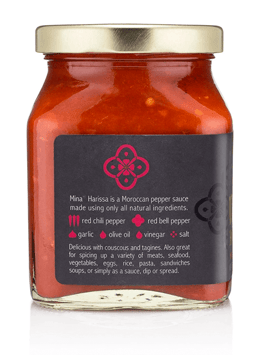 (image source)
Harissa, a hot chili paste with roots in North Africa, is skyrocketing in popularity as a condiment. Mina is one of the most beloved harissa brands available in American grocery stores.
The label looks terrific from all angles. But we especially appreciate the side view, where small red icons emphasize the simple ingredients. The individual icons come together to form an ornamental shape that evokes Moroccan tiles.
Via Roma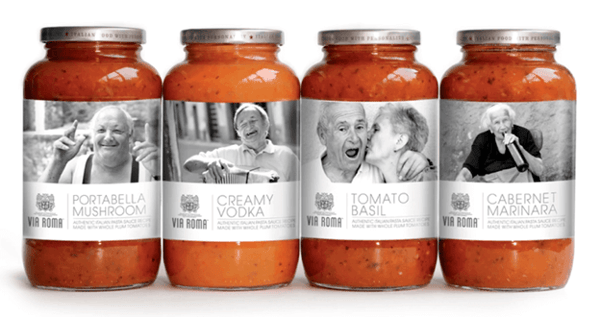 (image source)
Via Roma bills itself as the pasta and sauce brand "with true Italian personality." What better way to show off your Italian personally than to show actual Italian personalities? Via Roma makes excellent use of black and white photography, which, in our opinion, is an underappreciated label design option.
Brandless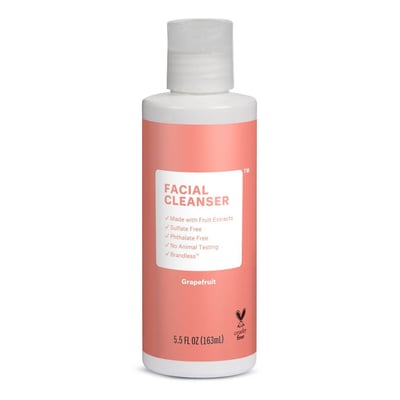 When is a brand not a brand? When it's Brandless. The online retailer has followed in the footsteps of other startups by taking traditional retail products and going straight to the consumer. In the case of Brandless, the products are consumer packaged goods, such as health and beauty items and cleaning supplies.
The Brandless labels are reminiscent of the featureless generic packaging that dotted grocery store aisles in decades gone by. But, of course, they've updated the look with a modern spin that adds color and puts the ingredients front and center. The combination of retro-appeal and transparency hits the sweet spot for millennial consumers.
Faber Hand Sanitizer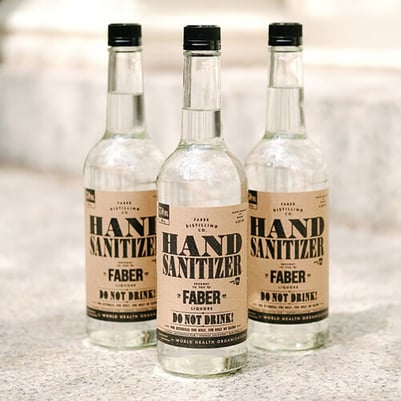 Hand sanitizer might just be the consumer product of 2020. Who could have predicted that? A number of spirits companies throughout the country pivoted to hand sanitizer production to help compensate for a nationwide shortage. The move took previously utilitarian hand sanitizer label design to a whole new level.
These bottles from Pennsylvania's Faber Liquors look like they would be right at home on the shelf of an old-timey barbershop. And yes, they make it clear: "Do not drink!"
Your product label's design tells the world exactly who you are and who you want to attract. It's the first step in building your community, your people – the consumers who pick you above all others. By putting careful thought (and a bit of bold creativity) into your label design, you can stand out on shelves and in your customers' minds for the long haul.