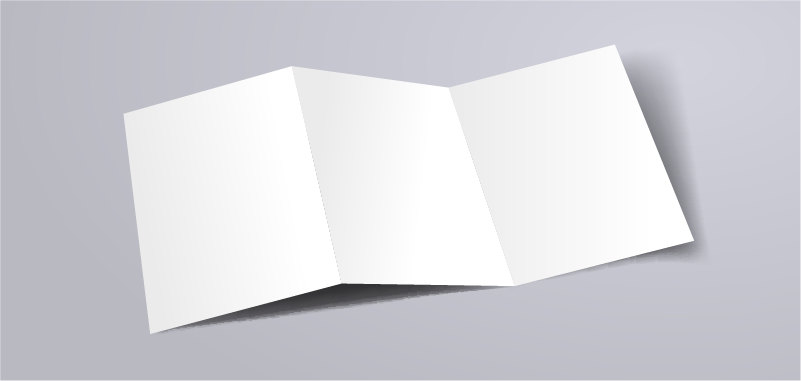 With some products, you may need or want to put a large amount of information on a small label. But how do you make it work without reducing your font size to the point of illegibility?
Fortunately, in a three-dimensional world, there's no reason to restrict our product labels to two dimensions. By adding a fold, or two, or three, we can multiply the available surface area on a custom product label without coopting a single additional square-inch of packaging real estate.
Extended content labels can come in nearly any shape or size and serve a variety of functions. All extended content labels have one thing in common; they create space where there's none to waste.
Let's explore some of the ways extended content labels can help you extend your brand messaging into the third dimension.
What Is an Extended Content Label?
For purposes of this article, an extended content label is any pressure-sensitive custom label that can be affixed to product packaging, and that has a flap – or several – that folds over the label to reduce its total footprint. Extended content labels can come in the form of booklet labels, foldout labels, or leaflet labels.
This type of label may be folded in a simple half-fold. It may come in a tri-panel fold. Folded coupon labels may extend out accordion-style. They may unfold like maps, or even be bound like books. The fold style and surface area will depend on the application.
Ways to Use Extended Content Labels
Extended content labels are useful anytime you want to share more information with your customers than can fit comfortably on a traditional custom label.
Here are some of the ways in which brands use extended content labels:
Recipes
Recipe ideas are a tried-and-true method of promoting brand loyalty. Customers will keep coming back to your product if it's an ingredient in a beloved recipe (maybe even one that becomes a family tradition).
With extended content labels, you can attach even the most complex recipe or recipes to your product. , You might even change the content from season to season – a holiday delight in December, a breezy summer salad in July.
Regulatory Information
Products in certain industries or that contain regulated substances often are required to carry detailed information. If the regulation permits, placing that information within an extended content label can be a terrific way to meet the regulatory requirement while avoiding disruption to the aesthetics of the label.
Ingredients and Instructions
Ingredient lists on food, health, and beauty products aren't just legal requirements. Conscious of their health and the environment, consumers are scrutinizing ingredient lists closer than ever.
If your product comes in a small package, it can be difficult to squeeze in all the ingredient information consumers and regulators demand. Extended content labels help you inform your customers without resorting to tiny, tiny print.
Foldable labels also work well for usage and safety instructions, such as those required for pharmaceutical packaging.
Multilingual Information
If you sell your product in a market where multiple languages are spoken, you can use foldout labels to provide translations of the information on your main product label.
Contests
Extended content labels can serve as entry forms and gameplay instructions for contests and giveaways. You can include scratch-off areas behind the fold for instant-win opportunities.
Extended Content Labels Help You Tell Your Brand Story
Concealed within the folds of extended content labels are limitless possibilities to impart critical information, connect with consumers, and delight buyers. To work with a custom label vendor that can help you explore the potential of three dimensions, get in touch with the Label Printers today.