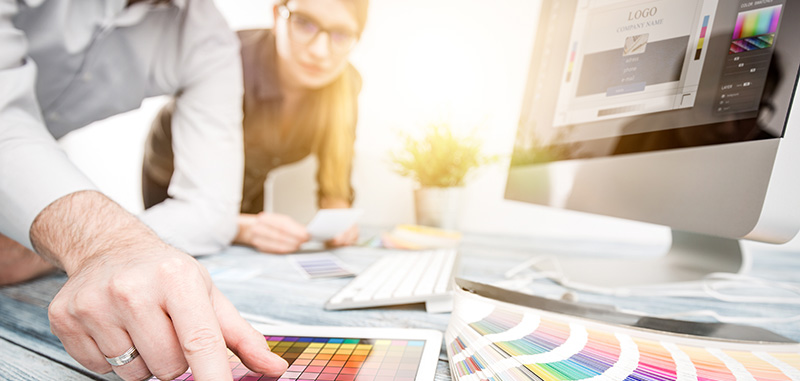 Maybe your product label design hasn't changed since your company used rotary phones and it's time for a new look. Or, you might be creating a brand-new label and need some help with your vision.
Why not take inspiration from the latest creative insights from leading graphic and industrial designers?
Whether you're creating a brand-new label or making changes to an existing one, modern label printing technology can help you capture today's design trends, with more options than ever before for color, texture, material, and imagery.
The first step? Deciding which trends are right for your brand.
For example, when furnishing a room, it can be tempting to just buy whatever strikes your fancy. But what can result is a complete mish-mash that says nothing about who you are as a person. Instead, by carefully curating the room's elements and considering how they work with each other, you wind up with a showstopper of a room that has a distinct style.
Brands should be equally discerning when looking at today's label trends, to make sure there isn't a disconnect between the label and the brand. Here are some questions to consider:
What are your company's values? What are your customers' values?
What is it about your company and product that appeals most to your customers?
What images, emotions, memories, and sensations do you want your customers to experience when they think about your product?
What is your product's legacy? Is it brand new or has it been a market stalwart for decades? Do buyers know your story?
As you peruse our rundown of modern design trends, keep these questions in mind. Think about which of the following trends could enhance your brand. If something speaks to you, get in touch with your label printer to discuss how to incorporate the design trend into your next product label.


Trend #1: Sustainability
Consumers are getting serious about their impact on the environment, and they offer their loyalty to brands that do the same. Sustainable design isn't about merely paying lip service to the natural world with green hues and pictures of waterfalls. It's about choosing materials that demand fewer resources, or that can be recycled or reused.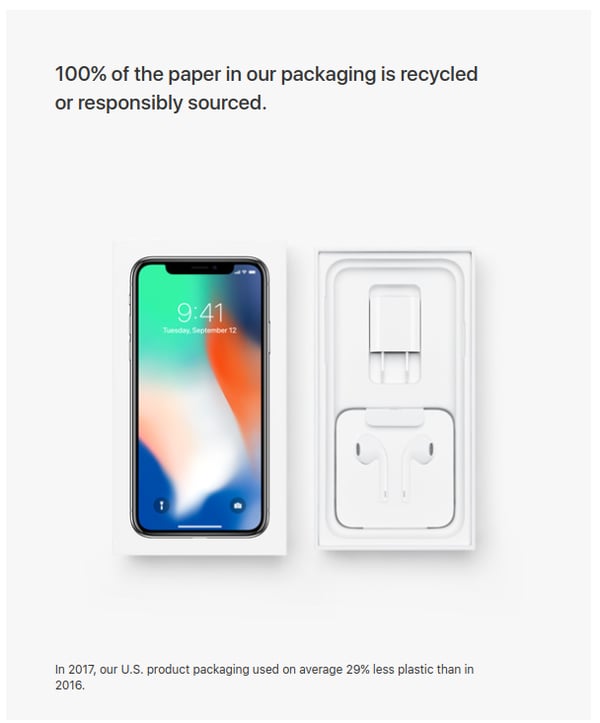 Consumer technology giant Apple claims that "100% of the paper in our packaging is recycled or responsibly sourced." Apple only uses paper products that have received certification from the Forest Stewardship Council (FSC) or a similar organization.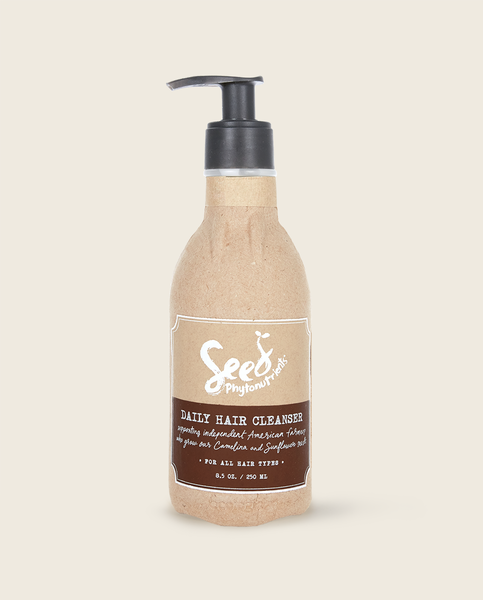 Sustainable packaging can show up in unexpected places — the shower, for example. L'Oréal's new line of natural beauty products, Seed Phytonutrients, come in the world's first "shower-friendly paper bottle." But who has a recycle bin in their bathroom? To encourage people to take the bottles into their kitchens for recycling, the Seed team packaged — what else? — seeds between the layers of the containers. Consumers can peel apart the layers, keep the seeds for their gardens, and recycle the rest.


Trend #2: Minimalism
The idea that less is more is a design trend that never goes out of style. Perhaps we always return to minimalism because excess can get exhausting after a while. Minimalist design can be empowering. It says, "Our products speak for themselves. We're not going to twist your arm. We trust you to make your own decisions."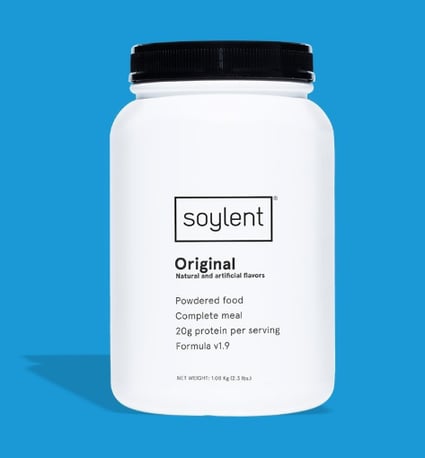 Silicon Valley's favorite meal replacement, Soylent, aims to help streamline hectic lives. It streamlines its own packaging with stark black and white labels that tell consumers exactly what to expect.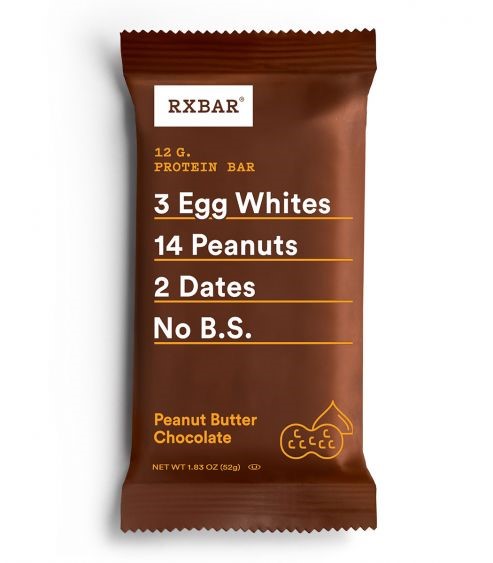 Rxbar saved its company from the brink with a redesign that featured its ingredient list front and center. Imagery is barely there. Rxbar counts on color to convey flavor.


Trend #3: Maximalism
On the other end of the spectrum is maximalism, the pursuit of pure joy, humor, luxury, and energy through design. Maximalist approaches can include wild, detailed imagery, riots of color, and flowing text. Throw in a cartoon, some photography — the sky's the limit.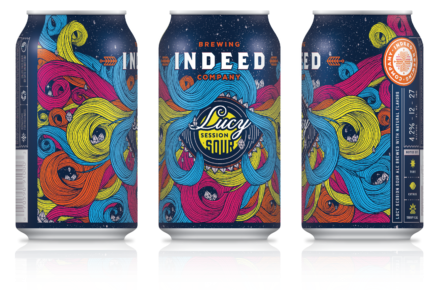 Craft beer labels have played host to some of the most innovative label design in recent years. Some are brimming with color and motion, such as the Lucy Session Sour Ale from Indeed Brewing of Minneapolis.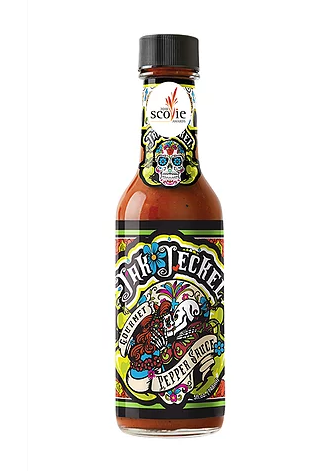 Hot sauce makers — the spiritual brethren of craft brewers? — have been no slouches in the psychedelic label department, either. Jack Jeckel's Pepper Sauce wouldn't be out of place at a Grateful Dead show or a Día de Los Muertos parade.


Trend #4: Personalization
Have you seen your name on a Coke bottle lately? The beverage maker's Share a Coke campaigns have been wildly successful due to the simple appeal of seeing your own name paired with iconic design. Digital printing technology gives brands more variability than traditional methods, allowing them to mix up lettering and design within single runs.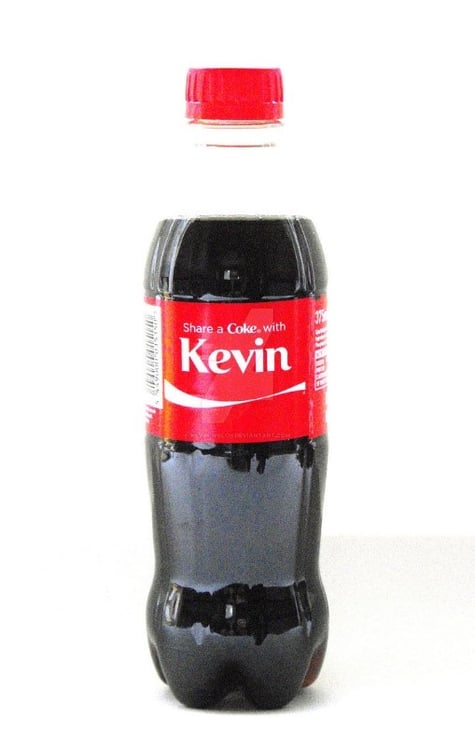 Coca-Cola now lets you personalize labels online. It's great for party favors and corporate events, the brand says.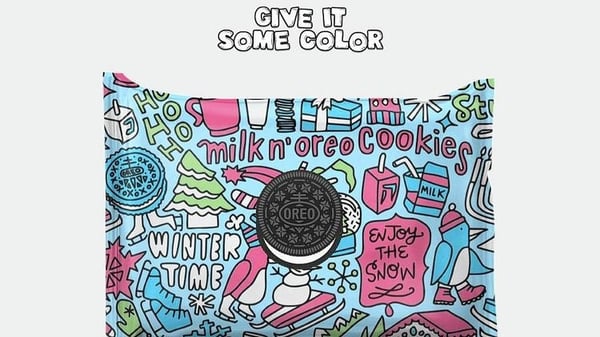 Personalized design may work best for brands that are so recognizable, text is almost unnecessary. Oreos, for example, teamed up with a digital printer to create customized packaging cookie enthusiasts could color online using a digital paintbrush.


Trend #5: Vintage Flair
In the design world, what goes around comes around...eventually. Retro design signals longevity, authenticity, and reliability. We all crave a break from the modern world, a return to our childhoods — or a time before, even if it's idealized. And as the years roll on, vintage design options increase. Even styles from the early 2000s are considered appealing throwbacks to someone.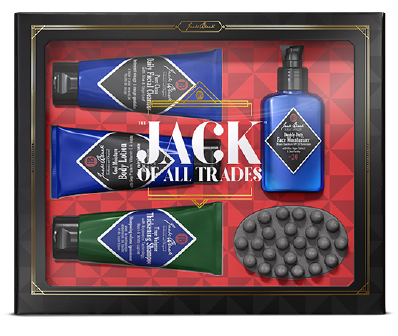 Men's grooming brands revel in retro machismo. Jack Black may have only been around for 19 years, but its label harkens back to the old days of mystery elixirs and miracle tonics, when men were men and their hair was shiny.

Remember Zima? The clear malt beverage that made a splash in the '90s is back. It's unclear whether many people enjoy the citrus flavor, but we can all agree the angular lettering and two-tone background colors conjure up fond recollections of the pre-Internet era.


Will You Kick Off the Next Label Design Trend?
Every trend starts somewhere. Maybe your brand will spark the next wave of label design. If you've got ideas, we'd love to hear them. And if you're ready to transfer your thoughts off the drawing board and onto high-quality custom labels, contact us now.