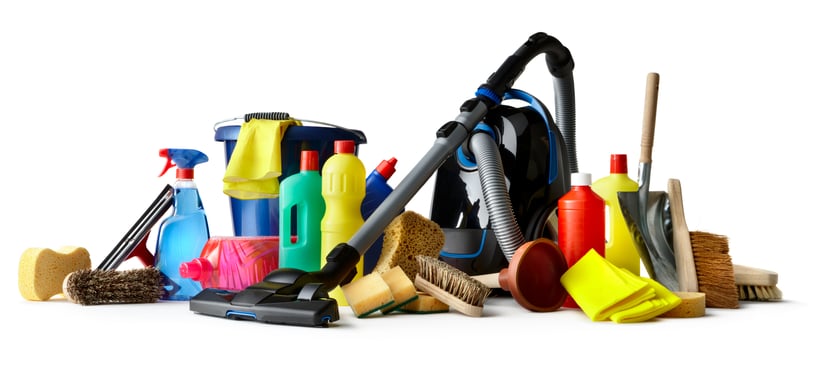 It's not easy being a custom label on a household product.
Items such as cleansers, dish soap, laundry detergent, and air fresheners are subjected to some of the harshest conditions a product can encounter. Damp bathrooms, musty cabinets, and cold cellars are all common storage areas for household products. Household product labels must endure rough handling, moisture, and caustic chemicals, and through it all, continue to represent their brand and provide critical instructions for use and safety.
An experienced, knowledgeable, and well-equipped label printing partner will be able to help your household brand with the durability of your custom label, deploying protective laminates and varnishes, strong adhesives, hearty synthetic material, and color-fast ink to combat peeling, ripping, and running.
Your custom label vendor may also be able to help you find room for those wordy instructions and safety information using solutions like fold-out extended content labels.
As for the look of your custom label, you can draw inspiration from the classic imagery of the iconic household brands that have populated our closets and cabinets for decades. You can also look to a new wave of household brands that are appealing to a generation of consumers that values natural ingredients, sustainability, and quirky identities.
Here are some household products that exhibit recent trends in custom label design: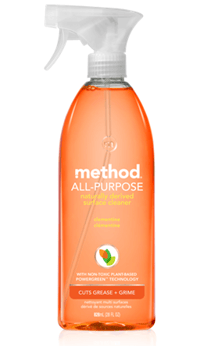 Method embraces a clean, minimalistic aesthetic that mirrors the company's commitment to naturally derived, non-toxic ingredients. Co-founder Eric Ryan, a designer by training, "knew people wanted cleaning products they didn't have to hide under their sinks," Method says.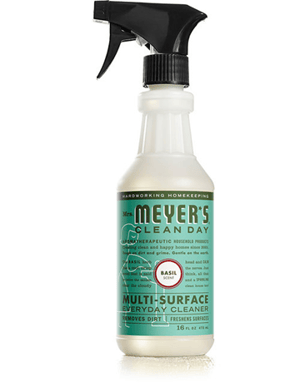 "We didn't set out to make Mrs. Meyer's retro," explains design firm Werner Design Werks, the agency behind the look of Mrs. Meyer's Clean Day. The timeless design for this line of plant-based cleaning products was inspired by the brand's patron saint and namesake, no-nonsense homemaker Thelma Meyer. "Our design decisions were informed by the question "What would Thelma do?" WDW writes.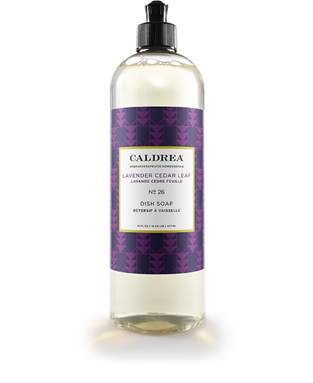 (image source)
Caldrea is a line of upscale, luxuriously scented cleaning products for "aromatherapeutic living" (by the makers of Mrs. Meyer's). Caldrea's label design goes for a modern-yet-elegant look you might find on fragrances and beauty products. The French text is a nice touch.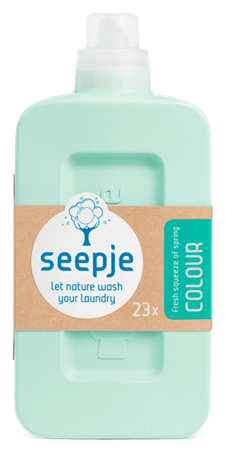 This Dutch brand makes all-natural laundry detergent from the shells of a Himalayan fruit. Seepje's no-waste environmental mission extends to its packaging, which is made from recycled milk bottles. The labels are made to be removed and recycled. "The labels, which often create contamination when materials are recycled, are simple paper sleeves that invite everyone to tear them off. We let users separate the paper from the plastic," design firm FLEX/design says.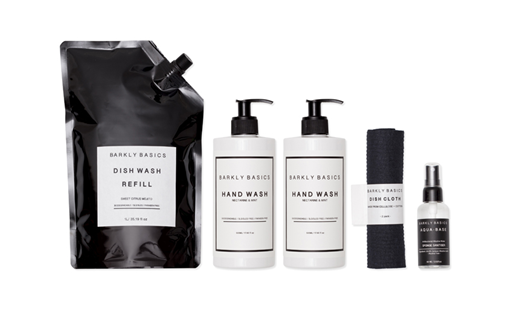 This boutique line of Australian cleaning supplies is sleek, stylish, and minimalist with its stark black-and-white palette. The company's founder envisioned products "designed to blend in with your surrounds with minimal fuss." For sleek-chic consumers who loathe the idea of a bright blue bottle of dish soap on their counter, these products offer a modern and elegant alternative.
(image source)
The apothecary look is in. Glass medicine bottles, line illustrations, botanical imagery, and precise black-and-white lettering appeal to younger consumers who crave authenticity. J.R. Watkins doesn't need to fake its heritage; the brand's roots go back to 1868, the era of actual apothecaries.
Get More Design Ideas
The examples above prove that household products don't need to look antiseptic. Growing brands are gaining loyal followers by expressing their values and identity through label design.
For more inspiration, don't limit yourself to your nearest janitorial supply closet. Browse our recent roundups of wine, hot sauce, and energy drink labels.