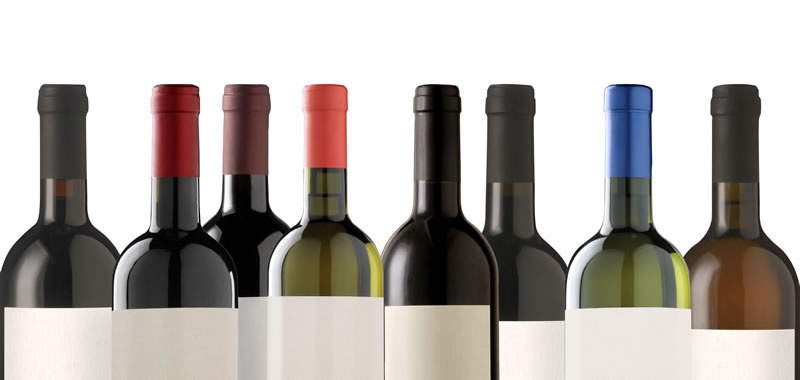 We're living in a golden age of wine bottle label design, thanks to innovations in label-printing technology, a new generation of creative graphic designers, and an increasing eagerness on the part of winemakers to break with staid tradition.

You don't have to look far to find examples of the world's oldest beverage adorned with labels that display a striking diversity of color, shape, material, and imagery.

And for many wineries, the creative design choices are paying off. As we reported recently, wine buyers do judge a bottle by its label: A standout label can attract up to 77 percent more consumers than a conventional label and hold their attention for about 2.5 times longer.

Coming up with creative label designs, however, can be a challenge. For inspiration, we've rounded up 10 innovative designs that caught our eye. Is your favorite wine label on our list?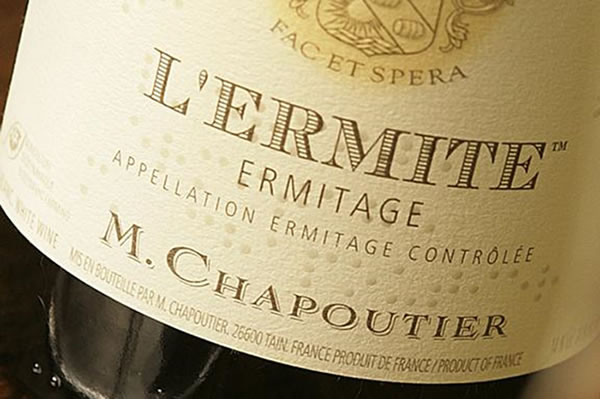 Winemaker: M. Chapoutier
Design Element: Braille labels
The story: French viticulturist Michel Chapoutier wanted to pay tribute to Maurice de la Sizeranne, a Frenchman from the same locale as Chapoutier who was instrumental in the development of Braille writing for the blind. Chapoutier invested in a special Braille printing press in 1996. The iconic Chapoutier family winery now includes Braille writing on all its bottles.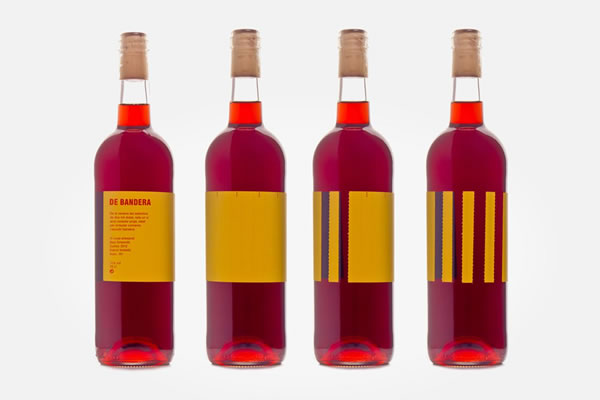 Winemaker: De Bandera
Design Element: Sparking conversation with flags
The story: Spanish winemaker De Bandera worked with design firm La Fonda Gràfica to create a label featuring perforated strips that can be peeled off to transform the Spanish flag into the Catalonian one. This bottle, sold in and around Barcelona, is guaranteed to spark many a heated dinnertime debate.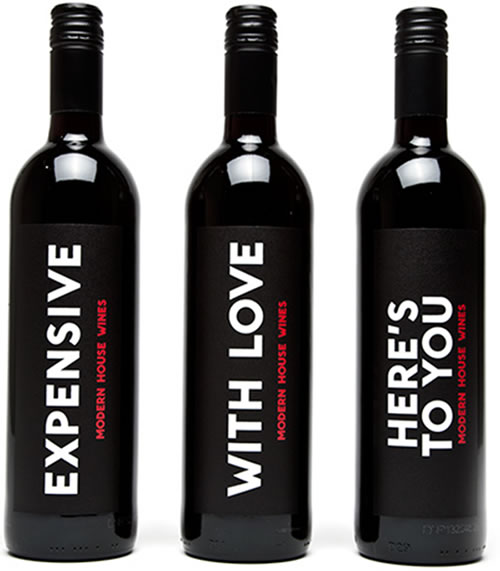 Winemaker: Modern House Wines
Design Element: Crowdsourced messaging
The story: Known for its expensive, high-end bottles, Swanson Vineyards wanted to take an "of the people" approach for its affordable Modern House line, sold in Target stores. It solicited ideas for the bold messaging on its labels and consumers came through with over 8,000 suggestions. The winners, including "With Love," and "Here's to You," serve as built-in gift wrap, no card required.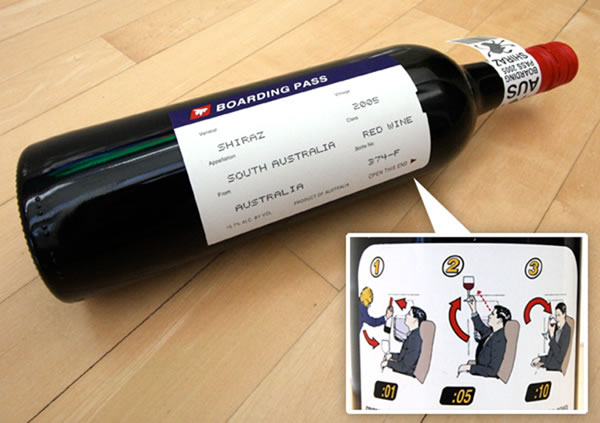 Winemaker: R Wines
Design Element: Evocative shape and design
The story: R Wines scored a hit with its 2005 Boarding Pass Shiraz. The label, complete with "safety instructions," a baggage tag, and an instantly recognizable notch, summons up feelings of adventure and escape, perfect for an Australian wine enjoyed the world over.

Winemaker: Inkwell Wines
Design Element: Modern art imagery
The story: Inkwell Wines, of Australia, drew from the work of California artist Trevor Elliot to portray its winemaking philosophy on its distinctive labels. The Rorschach-like image, Inkwell says, reflects the idea that "what matters to us is what each person perceives, feels and thinks when they drink our wines." Inkwell bottles were featured in the San Francisco Museum of Modern Art's retrospective "How Wine Became Modern."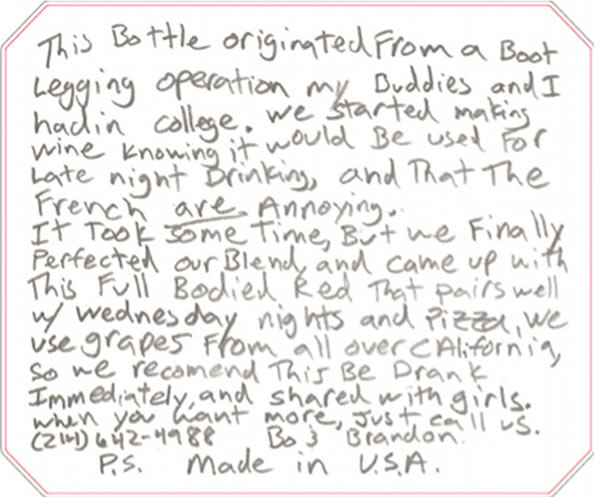 Winemaker: Slo Down Wines
Design Element: Handwriting
The story: Slow Down Wines, of California, prides itself on wine that "doesn't take itself too seriously." For its Sexual Chocolate Syrah blend, meant to go with "Wednesday nights and pizza," the winemaker went with a hand-scrawled message. It doesn't get much less serious than that.

Winemaker: Southbrook Vineyards
Design Element: Bright colors, bold patterns
The story: Ontario's Southbrook Vineyards offers its Seriously Cool reds in a choice of three strikingly colorful designs. Designer Laura Wills described her approach as, "pattern + colour + happiness."

(Image source)
Winemaker: Antigal Winery and Estates
Design Element: Metallic texture
The story: Who says wine labels have to be paper? Argentinian winery Antigal features a raised metallic "1," seemingly bolted on to the front of its Uno line of wines. Antigal says the first round of numbers was crafted from the metal hoops on the barrels used to store its first vintage.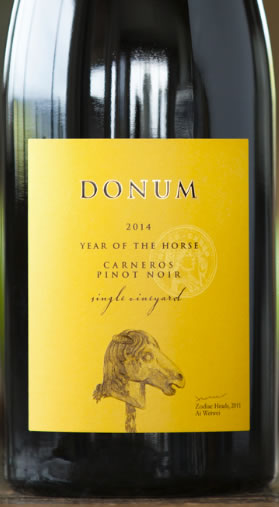 Winemaker: The Donum Estate
Design Element: Chinese Zodiac
The story: The Donum Estate in California is a world-class winery that hosts a world-class sculpture collection. Among its pieces is "Circle of Animals / Zodiac Heads," a 2011 piece by famed artist Ai Weiwei. To draw attention to this whimsical and thought-provoking work, Donum commissioned Weiwei to create a series of wine labels. The image for each new vintage shows the Chinese animal for that year, beginning with the Year of the Horse in 2014.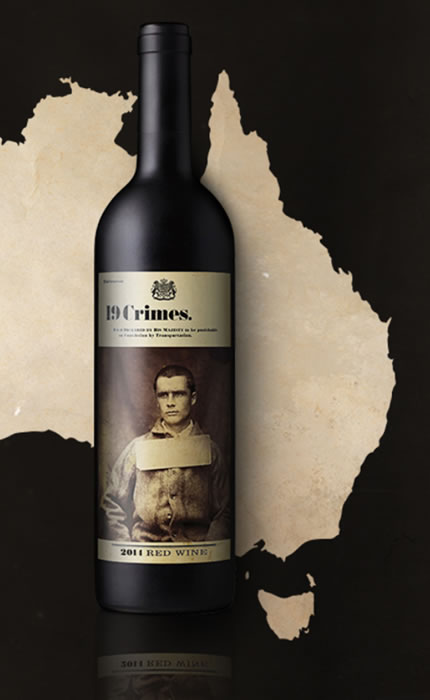 Winemaker: 19 Crimes
Design Element: Digital interactivity
The story: Each of Australian winemakers 19 Crimes' labels features a picture of a British prisoner sent to Australia in the 18th century. Scan the image with a custom app on your smartphone and the picture will come to life, telling the convict's side of the story. "Today, we toast those men and the principles they lived by," says 19 Crimes.
Got a Great Idea for Your Wine Label? We Can Help
Whether you want a label that sparks conversation, sighs of admiration, or delighted grins, the first step is to talk to an expert label supplier who can work with you to make your vision a reality.
Want to know more about the different elements that go into making a great label? Download our Custom Label Buying Guide today.