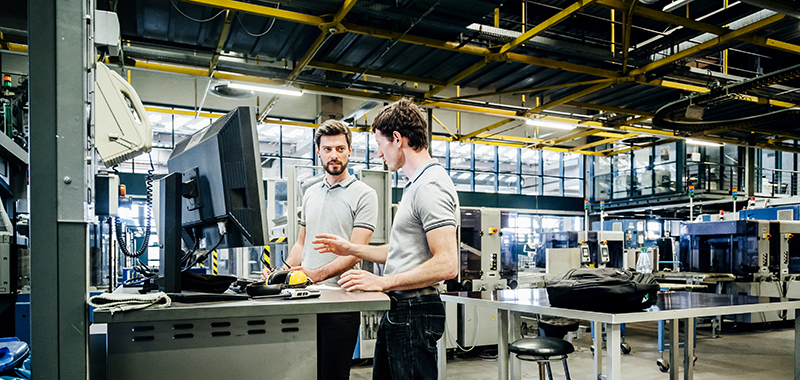 "How are we going to make this happen?"
Every creative idea has eventually bumped up against this question. You can see the finished product in your mind, you know exactly what you want it to do and look like … but is it even possible?
We've bumped into that question too.
As Vice President of Manufacturing for The Label Printers, I've been in the thick of the most complex and unusual jobs we've handled. It never ceases to amaze me just what is possible when the deep expertise, decades of experience, and creative ingenuity of our team combine to create breakthrough projects that push the envelope.
I'll dive in to how we did it, but first, let's look at how we (or any other custom label manufacturer) would categorize a job as "complex".
What Is a 'Complex' Custom Label Printing Job?
Any job becomes more difficult as you add more components. Consider a one-color job with a single die-cut as your baseline. Then add another color, and then another color, and add another die, or two more dies — the project increasingly becomes more difficult.
A die is a cutting tool or device used for creating the desired shape of a label or for punching out shapes within a label. Brush up on your label vocabulary with our
glossary of label printing terms
.
Some of our most challenging jobs involve adding multiple webs (basically, multiple materials combined to comprise a multi-layer solution). For example, printing the extended content labels you might use to attach fold-out coupons to products involves an elaborate sequence of printing and folding.
Adding ancillary equipment to our presses has been our solution for that type of product. We take the third web, run it over the top of the press, go over some drums that then fold the web itself, place it back onto the bottom web, and add a lamination over that.
If it sounds complex, that's because it is. Fortunately, practice makes perfect, so it's important to work with a label printer who has plenty of experience with this type of product.
Custom Label Printing Challenge: Promotional Cards
Did you know our printing capabilities go well beyond labels? One of our most complex jobs didn't involve a label at all.
Our client wanted a promotional card insert. The idea was to have a viewfinder in the card, which you could hold up to a computer screen to decipher a code.
The job required printing on both sides of thick card material, creating a hole in the middle, laminating the card, and then printing color precisely on top of the center hole – without getting any of the ink on the card itself. Although everything told me this would be a serious challenge, we knew we had to find a way.
I thought, 'Well, there's one thing I've always wanted to try,' and that was to run the web all the way through the press and then create some sort of mechanism to run it back into the middle of the press to complete the last task.
We ended up building some scaffolding - probably eight feet in the air - and some idler rollers that went back into the press. It wasn't easy, but we learned a lot about ourselves and the capabilities of the press in that run. And we were successful – the client was thrilled with the results.
Custom Label Printing Challenge: Hidden Security Features
Another memorable challenge was when we were asked to print black numbers on a black label as a security feature. The idea was to combat counterfeiting by "hiding" unique numerical identifiers on a high-end luxury product.
It was extremely difficult to make sure all the sequential numbers were printed correctly, not just during the press run, but also for shipping the right numbers to the customer. Elevating the difficulty level, the label had a second security element: a special varnish embedded with DNA.
How did we overcome the challenge? We decided to reconfigure the press.
We have a UV inkjet print engine installed on our flexo press, but where it was stationed inhibited us from producing this construction. So, we relocated the equipment to another station. It was a creative way to provide some security without the huge cost associated with specialty inks.
Custom Label Printing Challenge: Works in Progress
At The Label Printers, we're always up for pushing the boundaries of possibility when it comes to custom labels. As we speak, we're experimenting with ways to create a label that can survive 400-degree temperatures inside a convection oven. (Exposure conditions are key factors for choosing label material, ink, and adhesive.)
In another case of outside-the-lines thinking, we've had surprising success printing on foam for a new customer. We weren't sure it would be possible, but when the customer explained how their previous supplier had tried and failed to solve the problem, the answer clicked. We tried things out and so far, so good. We were able to hold the registration and print on this foam. This is where talking to the customer pays off.
We'd love to talk to you, too.
Whether your label challenges are complex or straightforward, we'll help you find a solution that works, so get in touch today.