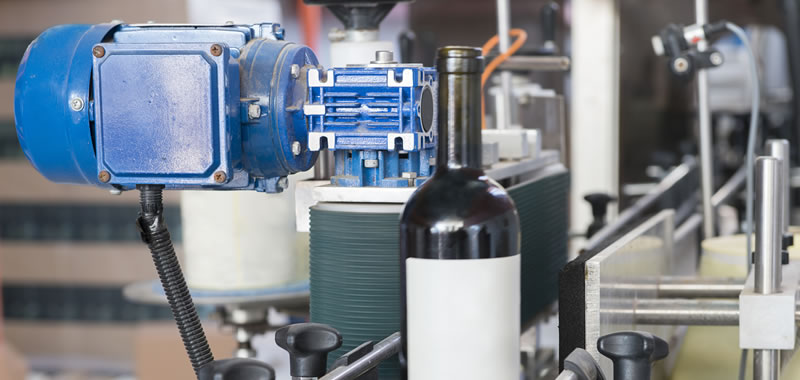 Consumers are exposed to thousands of brand messages daily as they move about their homes, and virtual spaces. With this onslaught, it's no wonder everybody's attention spans are getting shorter and shorter.
When a consumer's eyes meet your label for only a fraction of a second, everything on that label has to work toward capturing and keeping their attention. With so little time to persuade, the decisions you make when sourcing your product label are more important than you think.
Businesses don't always realize just how many performance-based factors there are to consider when choosing a label.
The result? A lot of frustration (as well as wasted time and money) when a label that looks great as a digital file fails to perform … and fails to impress the customer.
What went wrong? Typically, businesses make the mistake of treating a custom label as "a sticker," relying on self-serve online vendors where they can upload their graphic files, choose a size and shape, and call it a day.
When you think about it, it doesn't make sense, does it?
Your label has a huge job. And a complicated job. It's the face your company puts out into the world. If it looks bad … you look bad.
This is where knowledge and experience make the difference.
By understanding how factors related to application and use influence the selection of materials and design, an experienced label provider will be able to recommend the perfect label that will impress and perform.
If your vendor isn't taking the time to ask questions that uncover how the label will be applied and used, you may end up with a label that doesn't perform the way you expect.
Choosing an Adhesive
When it comes to a pressure-sensitive label's performance, your choice of adhesive – the substance that gives a label its "sticking power"— can make all the difference.
There's no one-size-fits-all label adhesive. What might be perfect for a scented candle will likely be unsuitable for a bottle of salad dressing.


Label ordering tip
Don't just leave it up to your purchasing department. Bring other stakeholders into the conversation, especially those that can provide essential information about your branding and your performance requirements, such as marketing, engineering, and operations teams.) The more your label printing partner is integrated into your product's lifecycle, the more readily they can find ways to optimize your budget and your design.

And as it turns out, most of the self-printing labels you can purchase online are designed only for smooth surfaces and temperate conditions. If your product will be exposed to moisture, oils, or even changes in temperature, these kinds of labels are likely to peel and degrade.
Working with an experienced and well-stocked label manufacturer will give you access to a broad range of adhesives — and expertise — for achieving your label. To help you find the right adhesive for your specific application, your label vendor should ask questions like:
Do you want the label to be removable or permanent? For example, if your brand serves eco-conscious consumers, you might want to make reusing your packaging easier with a removable label.
Should your label adhere right away, or do you need time to reposition it? If you plan to apply your labels by hand, it helps to give your staff a few moments of wiggle room to place the label correctly.
In what environmental conditions will the label be applied? This is a critical question. Temperature extremes and moisture can cause certain adhesives to loosen their grip.
In what environmental conditions will the product be stored and used? A label on a sunscreen bottle, for example, might adhere perfectly in the warehouse, but if the wrong adhesive is chosen, it'll slide right off after repeated contact with greasy hands. Unsightly peeling can shake a consumer's confidence in your brand's quality.
What is the shape, texture, and material of the application surface? Adhesive performance varies depending on the properties of the application surface. Think of the difference between smooth glass and porous cardboard, for example. An adhesive that holds firmly to one may fall right off the other.
These are only a few of the variables that can make the difference between your label adhering the way you want … and a label that falls off (or doesn't come off cleanly when it needs to).
And when a label doesn't do what it should, it can frustrate customers and have a negative impact on the perceived value of your product — and that's not good news for any product launch.
Selecting Materials
When designing a label, it's easy to get caught up in what the label material might look like. Glossy! Matte! Textured papers!
But there's more at stake here than just appearance. Choosing the wrong material can not only drain your budget, but it can also result in a label that doesn't stick properly, doesn't perform the way you want, and doesn't help you sell your product.
As with adhesives, custom label printers can offer a much wider range of materials than can generally be found through self-service, mass-market options. Additionally, they have extensive experience and expertise that will help guide you toward the most cost-effective and impactful label material that will perform exactly as needed. Either way, before you spend any budget, make sure you have the answers to these questions:
What label material is best suited for the colors we want? Some materials soak in more ink during the printing process than others. If you don't choose a material that's suited for your colors, you'll end up with a label that looks muddy and disappointing instead of lively and eye-catching.
Is the material I want available with an adhesive I can use? Strong adhesive + paper facing = a label that may wear off or rip but leave tacky adhesive residue behind.
Is the adhesive the right one to adhere to my plastic bottle and will the material be flexible enough to wraparound?
What are my must-haves? There are multiple decision paths that can take you to the look you want for your label if you're open to ideas. Working with an experienced custom label supplier can get you a label that looks great while still fitting within your budget.
Focusing on End-User Experience — and Channel
Think about your product label's main function.
Is it to inform and educate? To warn? To establish or demonstrate compliance with regulations? Build brand awareness? Draw the consumer's eye?
By considering your label's ultimate purpose, it can make a world of difference in your results. An experienced custom label supplier will have insight into what works well, what doesn't and how you can optimize your label's design for your target audience and your sales channels.
A good example of this is with is e-commerce. E-commerce shoppers can't hold your product. They can't try it or taste it, either. What they can do, however, is view your product label.
Online buyers look to product labels for information about key ingredients and your brand's values. What else are they looking for? That depends on who they are.
A great-looking, high-performing product label can contribute to the premium unboxing experiences that thrill younger e-commerce shoppers, nurturing lifelong brand fans. Conversely, a clean, easy-to-read label with a larger font will be much more legible online to older shoppers, increasing their buying confidence (and your sales).
An experienced custom label supplier will know to raise this subject — and can offer guidance if label design isn't your forte. An online "sticker" vendor may not.
A label can be beautiful, but if it isn't functional, it will work against you and your brand. That's why it's so important to choose a custom label supplier who will ask the right questions to make sure your label will enhance your brand and your product's success.
We've documented several of those questions in this article, covering crucial aspects of product label design and construction, such as the adhesive, the label material, and how the product label impacts the end user's experience.
As you've probably discovered from reading this article, product labels can be surprisingly complex. There's a lot more you can learn if you want to become a product label expert in your own right (although you should be able to rely on your label printer to supply all the necessary expertise).
For a deeper dive into the world of custom product label printing, including steps to follow before ordering your product labels, visit our "Custom Label Buying Guide."