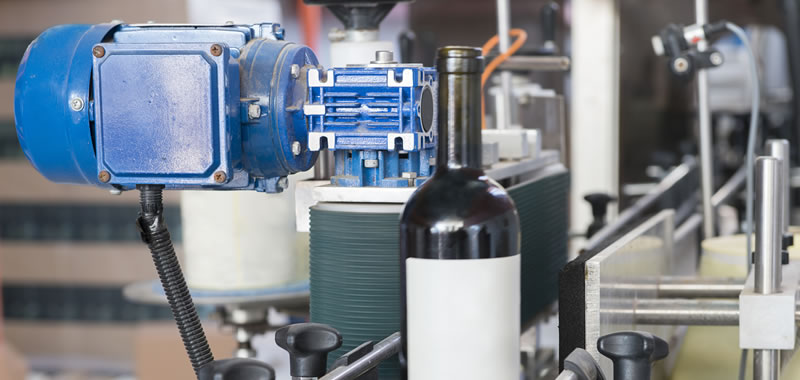 Consumers are exposed to up to 10,000 brand messages a day, and they have an average attention span of 8 seconds.
While you might be putting plenty of time and energy in to the look of your product label to make sure it stands out, are the decisions you make when sourcing the label putting your product success in jeopardy?
Label buyers don't always realize just how many performance-based factors there are to consider when choosing a label. And when they don't, they risk turning to suppliers who just don't have the depth or breadth of experience to ask the right questions about the proposed label's application and usage conditions.
The result? A lot of frustration (as well as wasted time and money) when an otherwise great-looking label just won't adhere to a cold wine bottle or slides off a piece of equipment while it's being washed.
This is where knowledge and experience make the difference. By understanding how factors related to application and use conditions influence the selection of adhesives, base materials, and protective coatings, an experienced label provider will be able to recommend the perfect label for your needs. If your vendor isn't taking time to ask questions that uncover how the label will be applied and used, you may end up with a label that doesn't perform the way you expect.
Choosing an Adhesive
When it comes to pressure sensitive labels, one of the main things a label must do is to stick. Seems simple enough, but there are actually a lot of questions that arise from there:
Do you want the label to be removable, or do you want it to be on there for good?
Do you want it to stick right away, or do you want some time to reposition it if needed?
Will the end user want to remove the label? If so, how cleanly do you want it to come off?
In what conditions will the label be applied? Temperature and moisture can make the difference between a label adhering or falling off.
In what conditions will the product be stored and used? A label on a sunblock bottle, for example, might stick perfectly in the warehouse, but if the wrong adhesive is chosen, it'll slide right off after repeated contact with greasy, sunblock-coated hands.
What shape, material, and texture is the product to which the label will be applied?
These are only a few of the variables that can make the difference between your label adhering the way you want, and a label that falls off, or doesn't come off cleanly when it needs to.
And when a label doesn't do what it should, it can frustrate customers and have a negative impact on the perceived value of your product — and that's not good news for any product launch.
Selecting Materials
Your label materials are choices you want to make sure you get right.
When designing a label, it's easy to get caught up in what the label material might look like. Glossy! Matte! Textured papers!
But there's more at stake here than just appearance. Choosing the wrong material can not only drain your budget, it can result in a label that doesn't stick properly, doesn't perform the way you want, and doesn't help you sell your product.
To save yourself from this fate, consider these questions:
What label material is best suited for the colors I'd like? Some materials soak in more ink during the printing process than others. If you don't choose a material that's suited for your colors, you'll end up with a label that looks muddy and disappointing instead of lively and eye-catching.
Is the material I want available with an adhesive I can use? Strong adhesive + paper facing = a label that may wear off or rip but leave tacky adhesive residue behind.
What are my must-haves? There are multiple decision paths that can take you to the look you want for your label, as long as you're open to ideas. Working with an experienced custom label supplier can get you a label that looks great while still fitting within your budget.
Focusing on End-User Experience
To shine above your competitors, don't just focus on what your label looks like. Focus on what it does for the person who will be reading it.
Think about your product label's main function. Is it to inform and educate? To warn? To establish compliance with some governmental regulation? Build brand awareness? Create a buzz? Draw the consumer's eye to your product on the shelf? There are labels that will accomplish each of these experiences. And by taking into account your label's ultimate purpose, it can make a world of difference in your results.
For example, if you're thinking of your label as nothing more than a sticker, you may give font size no more than a passing thought. But if you're selling to a 60+ demographic, font size can directly impact readability. And if your customer can't read your label, they won't buy your product. An experienced custom label supplier will know to raise this subject. An online "sticker" vendor may not.
A label can be beautiful, but if it isn't functional, it will work against you. That's why it's so important to choose a custom label supplier who will ask the right questions to make sure your label will enhance your brand and your product success.