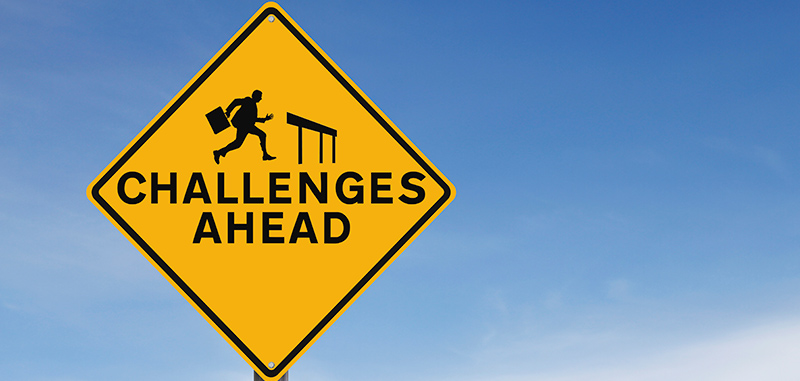 "Why do you ask so many questions?" We admit it might be a little disorienting to experience for the first time the questions that a label sales professional asks. Our people are inquisitive.
There's a reason for the in-depth questioning, however, and it's not only because we really like our customers and want to keep them on the phone. Our questions come from years of experience and hard-earned expertise. We know that for certain applications, asking the right questions can make the difference between a great label and a disappointing one.
We ask a lot of questions because we're trying to understand how you plan to use your custom label, how you expect it to perform, and the conditions to which your label will be subjected. We want to make sure we construct the label from the right materials, using the right adhesives, inks, and coatings to achieve your goals.
Some label applications are straightforward. We know, for example, how to choose materials and adhesives that will hold up in the moist, cool environments where most beer bottles reside.
Other custom label applications take some ingenuity and experimentation to arrive at a solution. That's fine with us. At The Label Printers, we relish a challenge.
Here are a few challenging custom label applications we recently helped our customers overcome:
Wooden Spools
The challenge: Those huge wooden spools you see around construction sites – used to transport power cables and wire – are not disposable. Typically, cable distributors want their spools back from customers. A customer of ours wanted a label they could attach to the surface of their spools, underneath the cable, to provide return instructions.
The problem was that the mechanical action of the cable winding and unwinding, plus the rough unfinished surface of the wood, was making it extremely difficult for a standard label to adhere long-term.
The solution: Our label experts had seen challenges like this before. So, we were familiar with the kind of label stock and adhesive this challenge required. Using the right materials, especially the right adhesive, we were able to design a label that would remain affixed to the wooden spools. Our customer ran the label through a series of rigorous tests, approved it, and has been relying on it ever since.
Reusable Shipping Totes
The challenge: This customer needed labels that adhered well, but not forever. Their business includes a distribution center that handles materials used in healthcare settings. Sterilized items go out from the center in reusable shipping totes, so the company needed labels that identify the contents and shipping destination for each tote. After each shipment, the labels must be removed both for sanitary purposes and to avoid confusion on future shipments. The labels the company had been using would shred when workers tried to remove them, leaving a sticky mess of adhesive that led to time-consuming clean up before the totes could be used again.
The solution: After testing with several different types of both removable and permanent adhesives, as well as different face stocks, we found an answer. With the right combination of durable film and permanent adhesive, we created a label that bonded very well to the totes and could be peeled off without disintegrating. Our customer has been very satisfied with the results – and certainly doesn't miss picking bits of shredded labels from their totes!
Is There a Custom Label Application That's TOO Challenging?
There likely is, but we've yet to encounter one. (That's not to say there haven't been some application challenges that have required some serious trial and error to solve.)
Fortunately, an experienced custom label supplier will have plenty of tools available to solve these issues. There are many, many types of face stock, adhesives, and sealants/lamination, all of which have been tested rigorously by their respective manufacturers. And over the course of The Label Printers' decades of experience, we've experimented with countless combinations of those materials for our customers, taking careful note of what combinations work on what surfaces.
This has given us the tried-and-true knowledge that we apply to all of our challenging jobs. (And it's also why we have such a strong reputation for being the custom label supplier who can take on the trickiest projects successfully.)
The examples above are just a taste of how an experienced, well-versed, and resourceful label supplier can help you find a solution that works where previous custom labels have failed. Other issues we routinely deal with include exposure to extreme temperatures, unpredictable outdoor environments, and caustic solvents.
Contact us here to talk about your label challenge. Just…be prepared to answer a few questions.