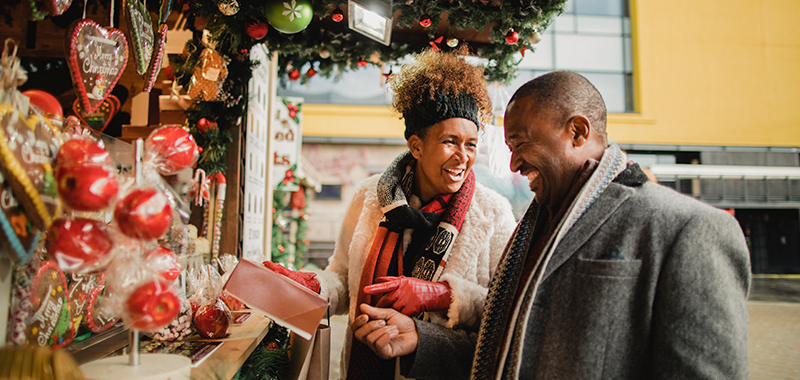 The holidays are a fun label design challenge. Can your brand convey the warmth and joy of the season without dipping too far into cliché and sentimentality?
Holiday label design is all about achieving the perfect balance of traditionalism (holly sprigs and snowflakes), silliness (Santa Claus and reindeer), elegance (silver and gold), and irreverence (ugly sweaters) that speaks for your brand and to your customers.
The holidays are also a period of intense competition. As consumers flood retail stores in search of gifts, holiday meal ingredients, and door-busting good deals, brands jockey for attention.
This holiday season promises to be one of the biggest ever. Some experts predict retail sales this season could pass $1.1 trillion, a 5% increase over last year.
How can your brand use your custom label to capture the eyes and hearts of consumers who are rushed and overwhelmed – but also willing to spend – over the holiday season?
Let's look at some classic and innovative holiday package and label designs for inspiration.


Generate Buzz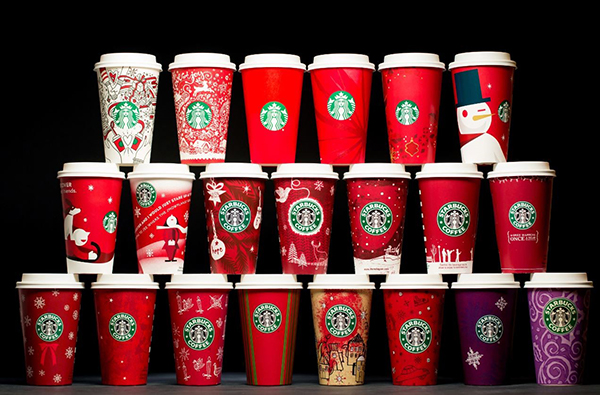 The annual debut of the Starbucks "red cup" has become as much a sign of the season as Santa trucking his way through Midtown Manhattan in the Macy's parade. The coffee behemoth amps up the anticipation by tweaking the design every year, giving stalwart fans a rush of surprise with their morning jolt.
Custom label design takeaway: Don't just recycle last year's look. Delight your customers with a new spin every holiday season.


Expand the Holiday Palette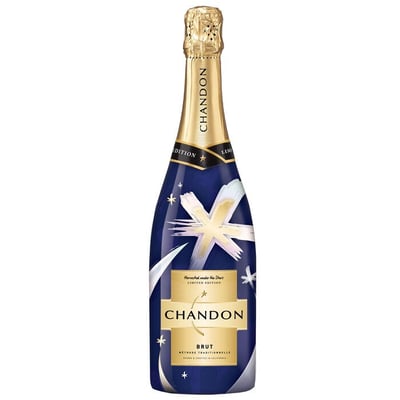 In a sea of red and green, alternate holiday colors shine. Bubbly brand Chandon opts for deep blue, white, and gold, a scheme that evokes starry skies and festive nights.
Custom label design takeaway: Talk to your label printer about giving your label a touch of holiday class with metallic foils and inks.


Make It Giftable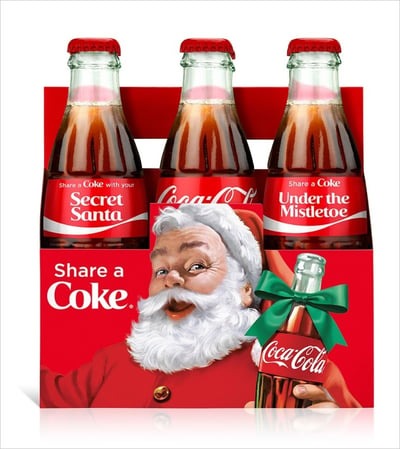 The essence of holiday shopping is finding that perfect gift for that perfect someone, so Coca-Cola's mega-successful "Share a Coke" campaign took note. In 2015, the beverage maker extended the personalized messaging idea to the holidays, labeling bottles with "Santa," "someone naughty," "someone nice," and "Mrs. Claus."
Custom label design takeaway: Ask your label printer about using digital printing technology to print variations of your labels in small batches.


Transform Your Product into a Stocking Stuffer
You can buy Toblerone chocolate bars all year round. But only during the holidays can you find bars packaged with handy checkboxes for "naughty" and "nice." A few simple design elements (including a Christmas stocking in the place of the "L" in Toblerone) turn an everyday treat into an interactive holiday gift.
Custom label design takeaway: Leave white space and use writable surfaces so your customers can add handwritten messages.


Go Wild; Be Creative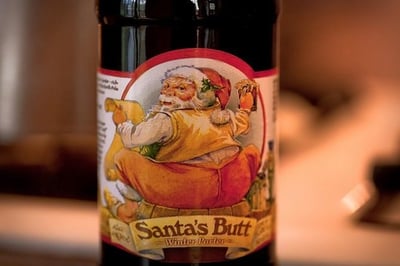 The holidays are for revelry. Craft beer brewers – a perennial source of clever label design – lean into the mischievous side of the season with labels that depict Old Saint Nick living it up and elves letting loose.
In 2006, a specialty beer distributor sued for the right to sell Santa's Butt Winter Porter in Maine. The label had been declared "undignified" by regulators. (Of course, in this case, "butt" refers to a storage cask, but the double-entendre created some great publicity and brand awareness.)
Custom label design takeaway: Work with an artist or designer to create a holiday image that showcases your brand's sense of humor.
It's not too late to design and print a cheery custom label that will help your product leap off the shelf and into the carts of holiday shoppers this season. But as the days get shorter, your window of opportunity shrinks. Get in touch with the Label Printers today.