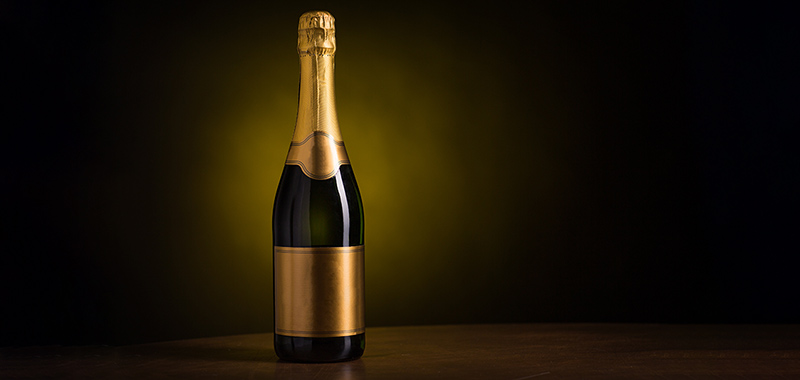 In a world of plastic, metal signifies tradition, heritage, and craft. And certain metals like gold, silver, and platinum denote luxury and elegance.
It's no surprise, then, that metallic labels have been an enduring design trend for decades. Brands want to associate themselves in consumers' minds with the same timeless qualities we ascribe to metal.
There are several ways to achieve a metallic appearance on a custom label. The possibilities include metal foils, metallic ink, and even actual metal pieces (such as metal plates or wires).
Here are some of our favorite metallic custom label designs:
Basil Hayden's Kentucky Straight Bourbon Whiskey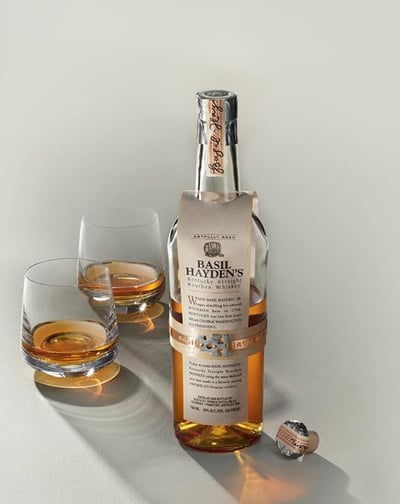 (image source)
Distillers are among the most enthusiastic users of metallic label textures. In the context of spirits, metal summons up images of aging barrels and generations in pursuit of small-batch perfection. Basil Hayden's – a bourbon brand in the Jim Beam family – goes all out, encircling its paper label with a stamped copper band. Basil Hayden's was introduced in 1992, but the label design seems firmly rooted in the 19th century.
North Coast Brewing Old Rasputin Imperial Stout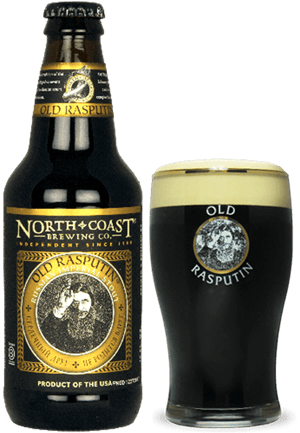 Craft beer brands also love the sense of deep history metal can provide. Gold especially pops against a dark brew, such as North Coast Brewing's Old Rasputin Imperial Stout. (Note the subtle gold stem pattern, as well, which gives the impression of sun shining on fields of grain.)
Naughty & Nice Chocolate Stout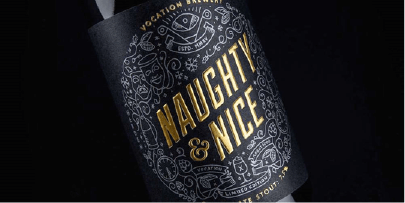 A little gold foil can transform a great product into a giftable treasure. For example, the U.K.'s Vocation Brewery worked with branding specialists Robot Food to package its Naughty & Nice chocolate stout as a limited-edition holiday treat. The festive gold foil lettering stuns in three dimensions.
Aphrodite's Pomegranate Ketchup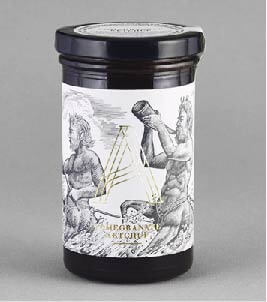 Metallic label design elements needn't be gaudy to get attention. High-end condiment purveyor Aphrodite's uses thin gold foil lettering to add an elegant touch to a pomegranate ketchup label. The jar looks like it belongs in a museum.
Loom Reishi Tincture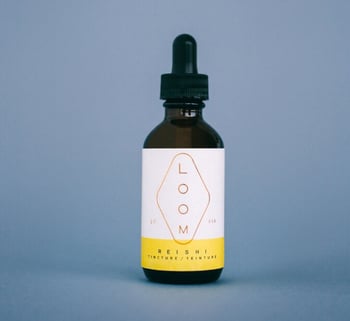 Mushrooms are known for being dirty and smelly (as well as tasty). How can you convince people to use them for their health benefits? Class them up with the contemporary minimalist look used by Quebec's Loom Culture. The brand's Reishi Tincture wouldn't appear out of place in a cutting-edge laboratory or an upscale boutique. Again, here, less is more when it comes to metallic foil.
Hugh Hamilton Wines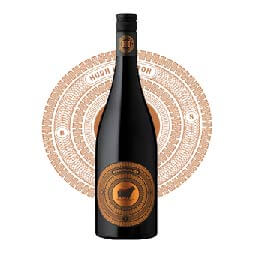 On the opposite end of the spectrum from the minimalist approach is the design option selected by Hugh Hamilton Wines from Australia: a label decked out entirely in metallic coppery foil. The intricate circles within circles make for a dizzying – and exhilarating – effect.
ColourPop Truly Madly Deeply Shadow Palette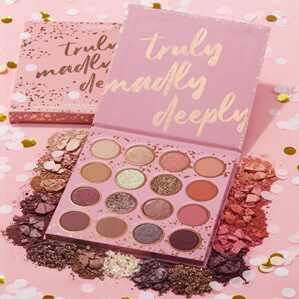 This one isn't strictly a label so much as it is a box, but we wanted to include it to demonstrate that metallic package design doesn't have to be stuffy. ColourPop uses gold ink to give its collection of eye shadows a playful zing and a touch of luxe.
Tundra Vodka

Silver and white are a classic combination that evokes sparsely beautiful winter landscapes. That's a perfect fit for Tundra Vodka, which hails from – where else? – the frigid Russian tundra. The stark design speaks to the product's purity, while the tent icon honors the region's native traditions.
A Label Printer That Knows Their Metallic Labels
Metallic elements on your custom label can make your product stand out and enhance your branding. However, printing successfully with metallic foils and inks requires know-how and experience. If you're interested in using these trendy, eye-catching elements to make your next custom label shine, contact the Label Printers today.