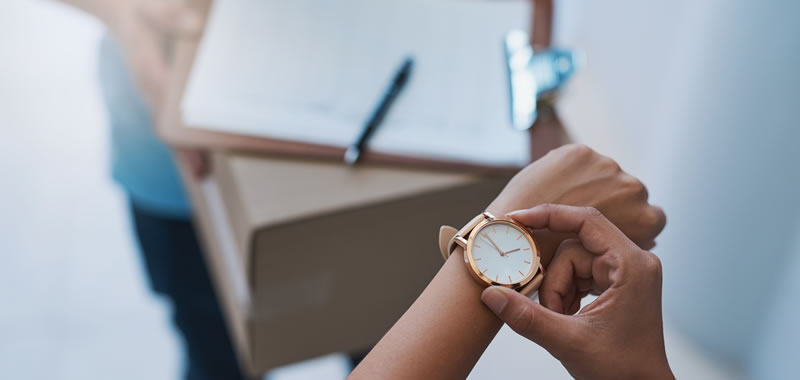 Launching a new product means a lot of excitement, and a lot of tasks on the to-do list: Development, manufacturing, and marketing and distribution are just the tip of the iceberg. Labels are on that to-do list as well, but the question is: How far down the list are they? How much lead time should companies allot for getting their product labels printed?
As it turns out, extra lead time might spell the difference between a good label and a great one.
Of course, sometimes rush jobs are unavoidable. When you're trying to beat a competitor to market or capitalize on a fleeting trend, you have a limited window. A good label printer will go above and beyond to make sure you have the best label possible within your tight timeframe.


3 Reasons to Order Your Labels Early
Like writing a book (or a blog), cooking a meal, or developing a new product, creating the best possible label benefits from having time to explore all the possible options. In fact, considering that consumers make decisions in mere seconds, making sure the best options are chosen becomes even more important.
Here are three ways in which your labels can benefit by having extra lead time.
1. To Ensure the Availability of Special Materials
Label printers can draw on a wide range of materials and inks to give your label a unique look and feel, from thick textured paper to metallic ink. They can also use specialized adhesives to ensure that your label performs precisely the way you want it to.
Because some of these materials are less common, starting the conversation early will give your label supplier plenty of time to order whatever materials, inks, and adhesives are needed to give you a show-stopping label that performs perfectly.
2. To Secure Your Place in the Production Queue
A print run is like a roller coaster. Once it gets going, it's hard to stop until the ride is over.
Like any business, a label printer will tend to finish its current jobs before moving on to new ones. Of course, a reputable label printer can always fit in emergency rush jobs. But, to keep a reasonable timeline from turning into a rush, it's always a great idea to err on the side of caution and ask your printer about timelines. That way, they can tell you what they have in the queue and will make sure you slot out plenty of space for your upcoming print job.
3. To Allow for Planning Discussions With Your Printer
Getting labels printed should always be easy, but some projects are more complex than others. When a label really needs to go above and beyond, it's not uncommon for printers and their clients to engage in several rounds of discussions. The printer's goal is to understand your product, your vision for the label, the surface to which the label must adhere, and your production process – all to give you the best possible label.
In one case, for example, an in-depth discussion period with the client led to us suggesting a different label material than the one they originally requested, which not only ended up performing better, but cost much less.
Planning Ahead: A Winning Example
A beverage company had a list of exacting requirements for a label to go on their bottles, requiring a high-performing adhesive and advanced security features.
Because of the comfortable lead time, we were able to work with our label stock supplier's lab to test multiple label materials and adhesives on the bottles themselves. Finally, we were able to send three satisfactory options to our clients to choose from. What would have normally been a good label became the perfect label for the client's needs.
No Matter Your Timeline, Contact Us
The sooner your brand orders labels, the more options will be available. As a result, your labels will be a better fit for your product and the printing process will be smoother, easier, and more productive.
But we understand that in business, time isn't always on your side. When deadlines loom, contact a label printer with the experience, expertise, and technology to get your label done on schedule. Not sure how to recognize when you're dealing with an expert label printer? Download our NEW Custom Label Buying Guide to get the inside view of what goes into getting a great label.