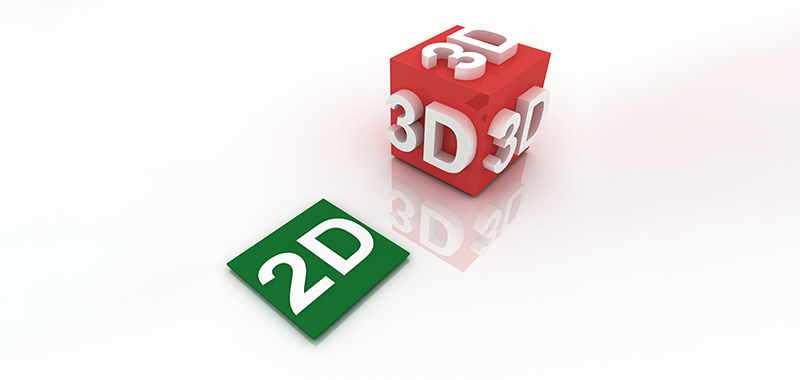 Before you start planning the look of your next custom label, take a moment to think about where it will ultimately reside, whether on a bottle, box, can, or other surfaces. What do you notice? Curves, bumps, ridges — in short, dimensionality.
Custom labels are flat pieces of paper or film. However, products have three-dimensional shapes and sometimes even moving parts. It's easy to overlook this when designing a label in the two-dimensional virtual space of a computer screen. But thinking in three dimensions can help you avoid disappointing (and potentially embarrassing) results when you print and apply your labels.
2D Label Fails
One of the most common places to see label design that failed to take the third dimension into account is on vehicles.
The Wild Rose Party in Alberta, Canada experienced this firsthand when the decal designers focused solely on how the campaign ad looked on their computer screen – but not where it would be placed on the side of the bus. The results were … unfortunate.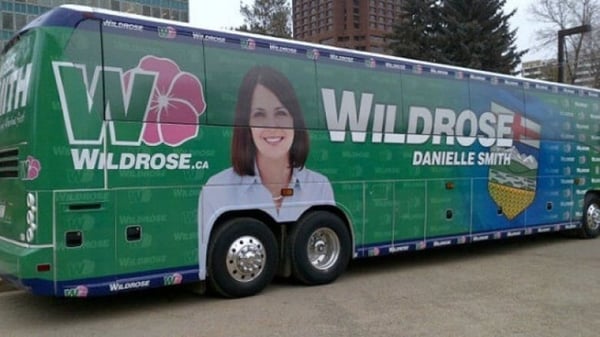 Two-dimensional thinking around three-dimensional packaging can cause just as many problems for brands.
For example, you might not realize how difficult it is to read your painstakingly crafted marketing copy when it's wrapped around a curved bottle. Your brand name may not be entirely visible when it's jammed between other products on a store shelf.
The same goes for imagery. Curves and corners can obscure photos, drawings, and logos. This is especially true when working with shrink sleeves, a form-fitting alternative to conventional pressure-sensitive labels.
A few weeks ago, we wrote about one of the biggest branding debacles of the 21st century: Tropicana's ill-conceived attempt to reboot its iconic orange juice packaging. Among a multitude of design flubs, the brand replaced its well-loved imagery — an orange with a straw featured front and center — with a full glass of orange juice that wrapped around the corner of the carton.

While Tropicana may have made this design choice deliberately, the upshot was swapping an instantly recognizable image with what looked from a distance to be a generic field of orange coloring. Consumers mistook their favorite name brand for store brands, causing Tropicana's parent company to lose $35 million.
(Keep in mind: Consumers take as few as seven seconds to choose products off the shelf.)
How to Think In Three Dimensions
Perhaps the simplest way to envision your custom label in its full three-dimensional glory is to test it out in real life. Ask your label printer to first produce a small quantity, so you can correct any unfortunate aesthetic issues before printing the final version in a large batch. This is also a good way to test the durability of your label.
Three-dimensional visualization software can also help you see your custom label in 3D before having it printed. A recent article in Label & Narrow Web describes an Adobe Illustrator plugin that lets label designers place their creations on virtual containers, rotate the view to see the label from any angle, and share realistic renderings with anyone on the supply chain.
The 3D label design software, the article points out, can help brands shorten the artwork approval process, save money on mockups and studio photography, and see up-front how the product will look on shelves surrounded by the competition.
Partner With a Label Expert
The final appearance and performance of a custom label can be challenging to anticipate. But you don't have to leave it up to chance and your best guesses. An experienced label printer will have the expertise and resources to help you make the right decisions before printing so your label will look and perform its best.
Click here to contact the experts at The Label Printers.