Consumer Reports, the Associated Press and the New York Times have all featured recent articles about the products that counterfeiters "fake" – the Threats those fakes pose to consumers, and the Impacts they have on the companies and their employees who make the real products.
Some stats from Homeland Security, the International Anti-Counterfeiting Coalition, and more.
Estimates of the costs of product counterfeiting have grown from less than $30 billion in the early 1980s to $200 billion by the end of the 1990s, to $600 billion in recent years, with some projecting the crime will soon cost nearly $1.8 trillion.
55.7 Million – Direct & Indirect U.S. Jobs Supported by IP-intensive Industries
96% of all online pharmacies are operating illegally, many out of compliance with international IP laws that protect the public health and safety. Counterfeit generic and branded pharmaceuticals are thought to represent upwards of 15% of the world's drug supply.
Counterfeiting costs U.S. businesses $200 billion to $250 billion annually. Counterfeit merchandise is directly responsible for the loss of more than 750,000 American jobs. Since 1982, the global trade in illegitimate goods has increased from $5.5 billion to approximately $600 billion annually.
Last year, U.S. law enforcement agencies shut down 29,684 websites that were illegally selling counterfeit goods online. Buying counterfeit goods comes with a big risk. Not only do fakes cost U.S. businesses as much as $250 billion in lost trade annually, but many are also downright dangerous.
From Consumer Reports:
http://www.consumerreports.org/cro/magazine/2015/05/counterfeit-goods-how-to-tell-real-from-ripoff/index.htm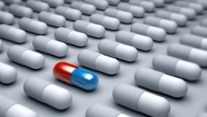 Drugs, Medical Products
6% of all fakes seized by U.S. Customs and Border Protection last year were pharmaceuticals and personal-care products. They're especially dangerous because they could be subpotent, superpotent, expired or adulterated.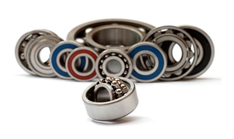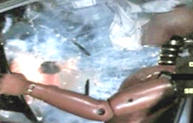 Auto Parts
Illicit aftermarket auto parts, such as airbags and brake pads, are usually smuggled into the U.S. and bought by independent stores -- sometimes knowingly, sometimes not. NHTSA testing found that fake airbags consistently malfunctioned. Some didn't deploy, and others expelled metal shrapnel during deployment. Fake brake pads are often made from compressed wood chips and sawdust.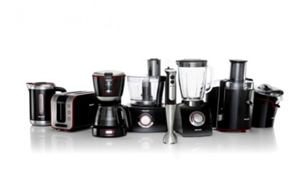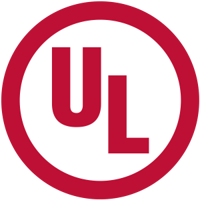 Electrical Products
Many Products bearing Fake "UL" Labels [The Label Printers make UL's real labels!] such as toasters and small appliances. Counterfeit small appliances can be deadly. The Consumer Product Safety Commission (CPSC) has warned people for years about products that lack a ground-fault circuit interrupter (GFCI), which protects against electrical shock.
From The New York Times:
http://www.nytimes.com/2015/07/20/sports/cycling/as-tour-de-france-embraces-carbon-fiber-bicycle-makers-struggle-with-counterfeits.html?_r=2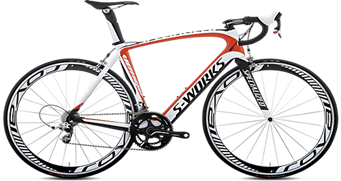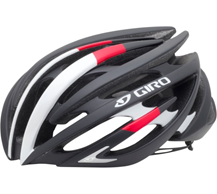 Fake versions of [the Specialized S-Works Tarmac] bike, or others now being ridden at the Tour [de France], are about half that price on Chinese websites like DHGate and AliExpress, the consumer site of Alibaba, and they can be as little as $500…[Tests] of fake and genuine versions of a Specialized S-Works Tarmac frame [showed] that the two frames were difficult to distinguish from the outside…and had as little as one-quarter of the genuine frame's strength. High-end racing helmets, which can cost nearly $300 [are made by molding] helmets around expensive composite roll cages to reduce weight without compromising strength. Because the roll cage is invisible to buyers, counterfeiters simply omit it, resulting in a substantial price difference: Knockoffs…can be found online for $50.
From The Associated Press
http://bigstory.ap.org/article/77934ff2b301473b8a113a23dab1e53b/counterfeiter-evades-us-lawsuits-and-gets-green-card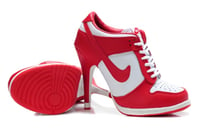 Most fakes are made in China, but they are sold in America. Counterfeiting is not a priority on par with drug smuggling or money laundering, and is rarely prosecuted as a crime. As long as counterfeiters can stay out of jail and hold on to their profits — and consumers continue to buy — the trade in fakes will likely thrive.
Despite spending millions on brand protection, companies often end up playing whack-a-mole, shutting down producers and distributors of fakes, only to see them pop up again.
The Department of Homeland Security seized $1.2 billion worth of fakes at U.S. borders last year, but the Justice Department filed just 91 criminal cases for selling counterfeit goods and services in fiscal year 2014. By comparison, the Justice Department filed 22,530 cases for immigration violations, 12,184 cases for drug-related offenses and 12,509 violent crime cases during the same period.
The National Intellectual Property Rights Coordination Center, a multiagency group led by Immigration and Customs Enforcement, reports slightly more counterfeit-related crime — 683 arrests, 454 indictments, 461 convictions in the 2014 fiscal year — because its tally includes local prosecutions and counterfeit-related activity, like wire fraud.