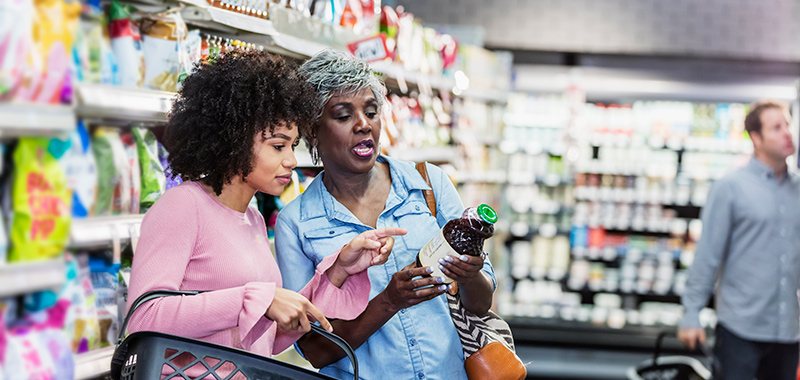 As consumers, we become so accustomed to scanning food and beverage labels while choosing products that we rarely stop to think about what all the symbols, technical terms, and numbers mean. But for food and beverage brands, the "label code" matters a whole lot.
Government regulators, such as the U.S. Food and Drug Administration (FDA), impose strict rules concerning food labels. But while the symbols and abbreviations on food and beverage labels fulfill critical regulatory requirements, they go well beyond compliance. These sometimes-mysterious label elements tell a story to those who know how to interpret them.
Whether you're launching a new food and beverage product or refreshing a longtime favorite, you might be thinking about the story your label tells. Here are five of the most common symbols consumers look for on food product packaging and what they mean:
(Cosmetics manufacturers: Find a similar guide here.)
Non-GMO Project Verified
A little under half of Americans believe that foods containing genetically modified organisms (GMOs) can cause health problems. An even greater percentage say GMOs can lead to health problems for the population as a whole and that GMOs damage the environment.
The science is still out on whether or not GMOs are as dangerous as some people believe. However, what we do know is that a large – and growing – group of consumers will avoid products they suspect contain GMOs.
The Non-GMO Project awards its seal to brands that meet its rigorous testing, traceability, and segregation standards. It is the only third-party non-GMO verification program in North America.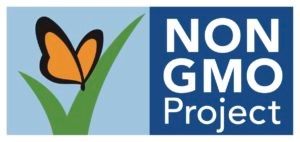 Certified Gluten-Free
The presence of gluten in food products is another rapidly growing concern for consumers in America and worldwide, particularly for those people who experience the pain and digestive issues caused by a gluten intolerance. The global market for gluten-free foods is currently worth $5.6 billion, and it's expected to expand to $8.3 billion by 2025.
The Gluten-Free Certification Organization is the leading verifier of gluten-free products in the United States. The organization's mark (which was recently updated) is available for display on food labels for brands that pass a third-party review of ingredients and facilities.

USDA Organic
The word "organic" can have an extremely powerful influence over consumers who are concerned about both the health content of their food and environmental sustainability. Nearly half of all U.S. consumers say products labeled with "organic" are "more appealing."
The U.S. Department of Agriculture (USDA) offers a seal of organic certification to products that meet specific standards regarding soil quality, animal raising practices, pest and weed control, and use of additives. To qualify for the seal, packaged food products must contain at least 70% organically produced ingredients. A "100% organic" USDA seal is also available.

Kosher Certification for Food Labels
There are several different organizations, and therefore, certification marks that designate food products as kosher (approved for consumption by those who adhere to orthodox religious practices).
Two of the most common kosher certification organizations are the OK Kosher Certification Board and the Orthodox Union. The former uses a "K" with a dark circle around it, while the latter uses a "U" with a similar circle. If you would like to market your product as kosher, consult with one of these organizations to learn about their standards and the certification process.
It's worth pointing out that many people buy kosher products not for religious reasons but because they perceive kosher products to be cleaner or healthier.

(Kosher is not the only religion-based food certification. Halal-certified foods adhere to the dietary standards of people of Muslim faith, but there is currently no universally applied symbol for food labels. The symbols will either say "Halal" or will contain an "H" or "M" within a crescent moon symbol.)
Heart-Check Certification
Heart disease is the leading cause of death in the U.S., so it makes sense that consumers would seek out products that support their heart health.
The American Heart Association's Heart-Check mark helps buyers quickly identify products that are low in saturated fat, cholesterol, and other risky ingredients, and high in heart-healthy ingredients, such as whole grains and omega-3 fatty acids.
To qualify for the mark, brands must submit to a review of their nutritional content and pledge to keep their products compliant.

Other Symbols, Certifications, and Considerations to Be Aware of for Food Labels
This has been an overview of some of the most common symbols and certifications found on food and beverage containers. There are plenty more, however. Each speaks to a unique consumer concern.
For example:
We also haven't addressed the regulatory requirements concerning food and beverage labels. We recommend reviewing the U.S. Department of Health and Human Services' Food Labeling Guide, where you'll find guidance on (among many other things):
How to specify the weight and contents of food products.
How to format an ingredient list.
When to include a food allergen warning.
What a nutrition facts label should look like.
If you need help understanding food labels – or just a second opinion – an experienced, knowledgeable label printer can be an invaluable resource.
You're the expert on your product, your customers, and your brand. Your label printer can help you sort out all the nuances of label design and manufacturing. To speak with a food and beverage label expert, contact the Label Printers today.