The Label Printers' Chief of Operations, Lori Campbell, will be a presenter at the FTA Forum 2015 this coming May in Nashvile. The Forum will focus on packaging design and overall packaging trends.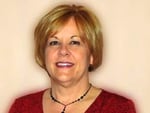 Lori's topic is:
Brand Protection Solutions: Developing & Selling the Value
Whether protecting products from counterfeiting or enhancing supply chain visibility, investigating today's technologies to find a solution can be overwhelming for brand owners. Hear how packaging converters are uniquely positioned to help brand owners navigate these waters through an unbiased and practical approach.
This forum is designed for converters [such as label printers like TLP], so it's always an honor to be recognized as an industry expert. Just braggin' a little...